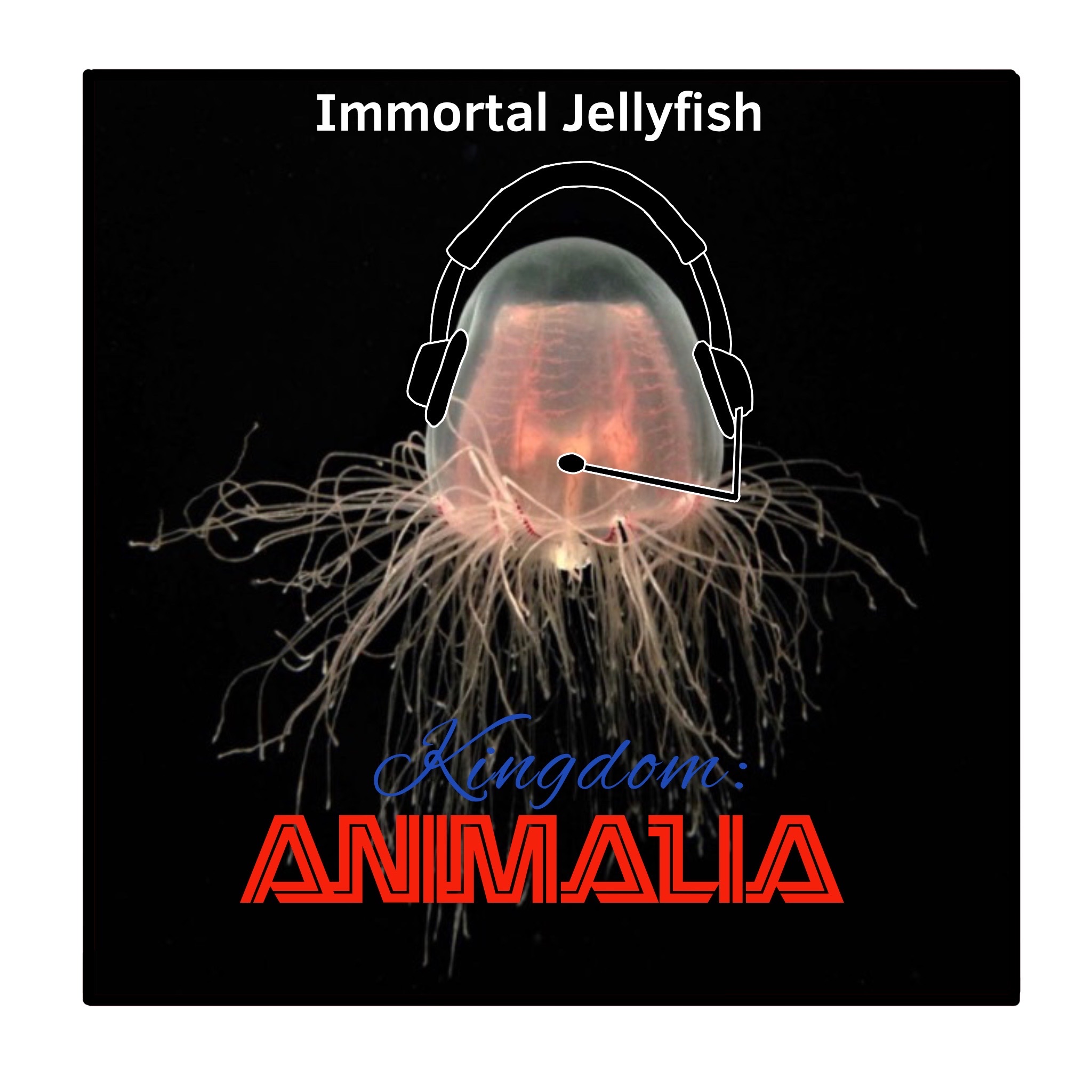 PB&J, minus the PB, and completely different
Is immorality possible? Are jellyfish really fish or is "sea jelly" more accurate? Is one of the only truly immortal animals smaller than your pinkie fingernail? Did you know that sea jellies are brainless, heartless, and bloodless? What does a four point five millimeter long invertebrate eat? Do Immortal Jellyfish live forever because they can turn back into babies? Today with your host, Devon, and co-hosts, Chet and Cap, you will learn everything there is to know about the Immortal Jellyfish, Turritopsis dohrnii.
The riddle for the next episode is "Dear Valentine: Orchids are pink, insects like me are too, say your prayers, I might just eat you. Who am I?" You can send in your answers, questions, and episode suggestions to animals@kingdomanimaliapod.com and our website is at https://kingdomanimaliapod.com/kazpk.
Until next time, keep exploring this amazing Kingdom: Animalia.
Kingdom: Animalia - A Zoology Podcast for Kids is an animal podcast from Kingdom: Animalia Podcasts.
Further Reading (Discovery of Immortality):
Read the Transcript for this Episode
Check the Works Cited for this Episode
Message from Devon:
Happy 2023, podcast listeners! 🎉 🎈
Your email is not shown publicly. Only the Devon can see it. If you don't want him to see your email enter "contact@kingdomanimaliapod.com".